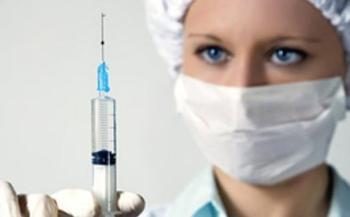 Entecavir (Baraclude) and tenofovir (Viread) both demonstrated potent activity against hepatitis B virus (HBV) in a Turkish study presented at the IDWeek 2013 conference held recently in San Francisco. Entecavir appeared to have an edge with regard to hepatitis B 'e' antigen (HBeAg) seroconversion, but this rose with time amongst people taking either drug.
The nucleoside/nucleotide analogues entecavir and tenofovir are two of the most effective hepatitis B drugs available. They have a high genetic barrier to resistance and both have been shown to reduce HBV viral load over the long term. Viral replication often rebounds after stopping treatment, however, and it is more difficult to achieve serological endpoints such as HBV antigen loss or antibody seroconversion.
Fehmi Tabak from Cerrahpasa Medical Faculty in Istanbul and colleagues with the REALIST Study Group evaluated outpatient hepatitis B treatment using entecavir or tenofovir in a 'real world' clinical setting.
REALIST is an ongoing observational study of more than 500 previously untreated chronic hepatitis B patients seen at eleven centres in Turkey since November 2008.
The present analysis included 264 patients, 134 of them treated with entecavir and 130 treated with tenofovir. The researchers' poster did not describe demographic characteristics of the study population.
At baseline HBV DNA viral load, alanine aminotransferase (ALT) levels and liver fibrosis scores were similar in the two treatment groups; 28% of people taking entecavir and 35% taking tenofovir were HBeAg positive. The average treatment duration was 32 months for entecavir and 27 months for tenofovir.
Entecavir and tenofovir both rapidly reduced HBV DNA levels after starting treatment. There were no significant differences between the two groups in the proportion of patients achieving undetectable HBV DNA or ALT normalisation after three years of treatment. This was the case for both HBeAg-positive and HBeAg-negative participants.
After the third year of treatment, the overall HBeAg seroconversion rate was higher in the entecavir group (38%) compared with the tenofovir group (20%), a statistically significant difference. However, after adjusting for factors including patient age, sex, baseline HBV DNA and ALT, the difference was no longer significant.
"In real-world clinical practice, entecavir and tenofovir provided comparable efficacy," the researchers concluded.
"HBeAg seroconversion rates at [the] third year seemed better with entecavir," they continued. "However, it was also observed that HBeAg seroconversion rates were increasing with time in both groups and were approaching to each other."
Kaynak:http://www.infohep.org/Entecavir-and-tenofovir-both-work-well-against-hepatitis-B-in-clinical-practice/page/2782767/